sewing love for a lifetime
Jeannine Smith grew up under her mother's sewing machine in Western Samoa. "My mother was a professional dressmaker," says Jeannine. "She made dresses to sell, and taught villagers how to sew."
Years later, with five adult children of her own, Jeannine decided it was her turn. In 2013, she and her husband left Brisbane for Kyogle, a small town of around 3000 people nestled into the base of Fairy Mountain and known as the gateway to the rainforests, to set up Jeannine's fabric and sewing business, Patches of Kyogle.
Right in the heart of town, Patches is more than a fabric store. "It's a community hub. A support group. A group of friends," says Jeannine.
Three times a week, eight ladies gather at Patches for coffee and sewing. Jeannine also runs a weekly dressmaking class, and invites other sewing teachers to run workshops in the shop.
Jeannine's passion for fabric reaches beyond the walls of her shop, and into the community. The not-for-profit Kyogle Quilt Group, who meet monthly at the local hall, donate quilts for Northern Rivers' kids who've been unwell, or in hospital.
Most quilts take months to make. But Jeannine says you are not counting hours. "Making a quilt is about process," says Jeannine. "You are literally sewing love into every quilt. ."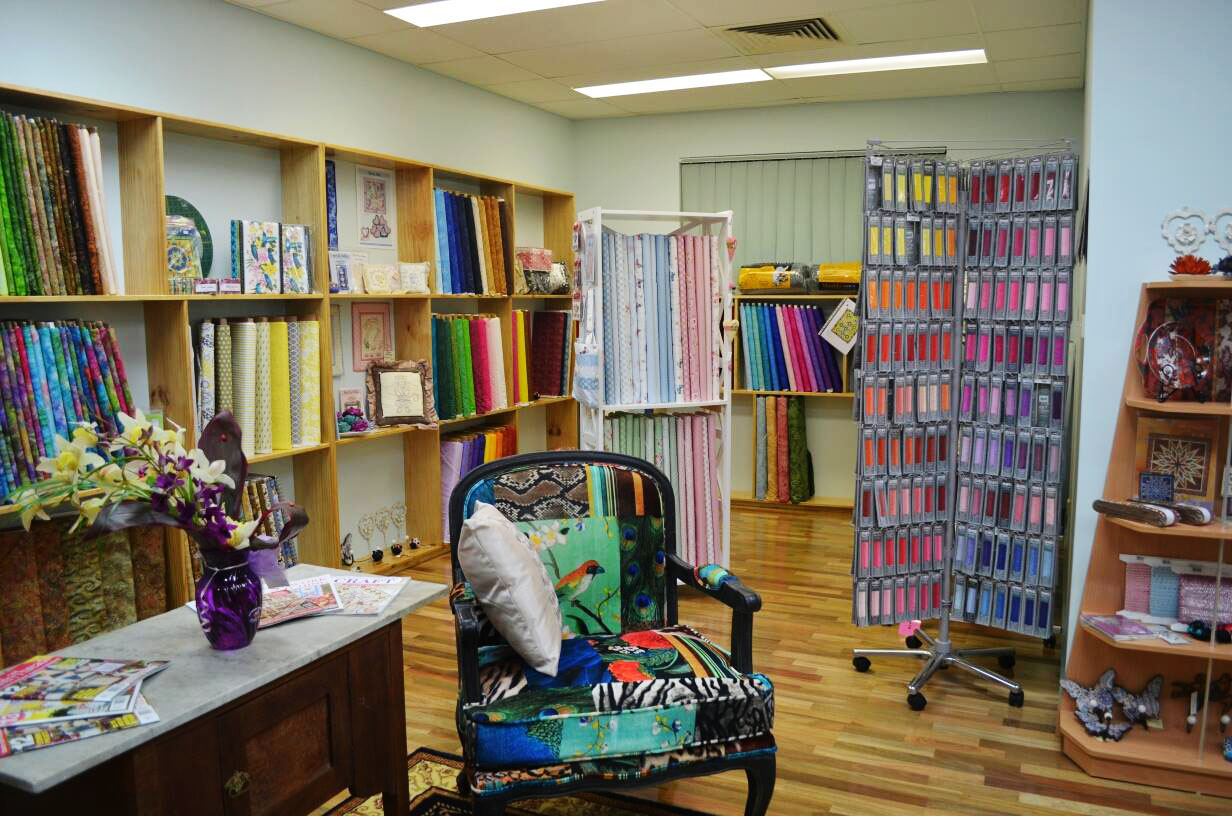 "Every quilt is steeped with love, because you are making it for someone in mind"
Patches is a place where sewers share time and passion. Visitors make friends, hone their skills and use their brain. "Sewing helps our older customers stay mentally young," says Jeannine.
Her younger customers also benefit from the creativity and manual skills Patches of Kyogle inspires. "I've noticed lots of younger women making their own clothes again," says Jeannine. "I can help, and YouTube helps too. I believe this trend of making your own clothes will continue."
Patches of Kyogle customers aren't just local. Over 400 people visited Kyogle's Quilt & Craft Exhibition this year to admire each other's handiwork, and learn from each other. Like Jeannine, they are drawn to Kyogle's relaxed, friendly spirit.
"Kyogle's motto is 'Come for a day. Stay for a lifetime,'" says Jeannine. "My motto is 'Come for a day. Sew for a lifetime.'"