making history, creating culture
SPAR Maclean's claim to fame is a doozy. Indeed, it's something only one supermarket in the whole of Australia can say: that it is the longest continually running grocery store in the nation.
"The business has been trading since 1883, when it was called the Argyle Store," says Bob Little, who co-owns the store with his wife Judith, "and we have been running it since 1980."
SPAR Maclean's history may be long and storied, but Bob and his team are firmly living in the present, with a number of recent prestigious awards testament to the vital role the store plays in the small Maclean community, as well as its peerless standards of quality.
2017 was a stellar year. Not only was the store named Clarence Valley Business of the Year, it was also named SPAR Store of the Year at the SPAR Australia Retail Excellence Awards, and won the Fresh Food Department Award for the fourth year running at the same event.
"The business has been trading since 1883"
Bob, however, is quick to deflect the praise and attention to the store's staff, which numbers 36 full-time employees aged between 15 and 65.
"These awards are for my staff and their focus on customer service," he says. "We look after them like they would look after themselves, and they are the loyalest staff in any business I know. They are SPAR Maclean."
Such triumphant success might have seemed unlikely to Bob back in 1984 when family members wanted to abandon the business and his bank manager told him he wouldn't even lend him $10.
He quickly learned the ropes of retail to change the bank manager's mind, by taking a business management course and enlisting the help of the SPAR group.
And all that hard work has resulted in SPAR Maclean's standard-setting status today – that and taking advantage of the "endlessly accommodating and friendly" local community.
"I have always found Northern Rivers people, including business people, to be very supportive of local business," says Bob, "especially if a business involves itself in the community."
And SPAR Maclean certainly does that.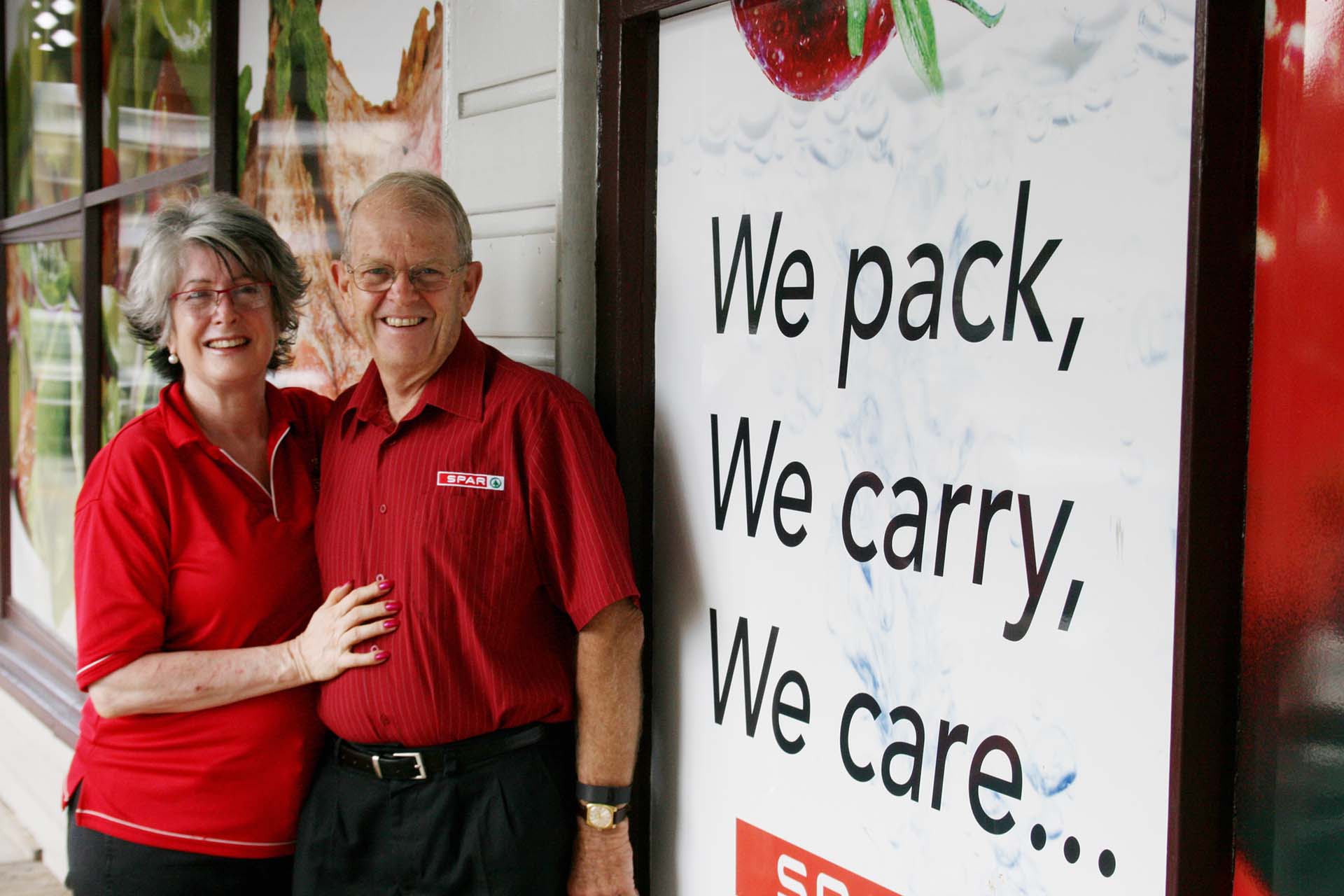 "Success for me is being in a position where I can give support to others, such as providing employment to the local community."