growing community, growing business
It's a typical Saturday morning at The Farm, on the outskirts of Byron Bay. Families line up for freshly made pastry and coffee. Every table in the award-winning Three Blue Ducks restaurant is full. Kids and their parents mill around the play park, and wander through avenues of herbs, leafy greens and cosmos. Later, they'll pop down to see the shaggy Scottish Highland cattle.
There's lots happening, and a continual flow of people at The Farm. But the vibe is relaxed.
"This is 80 acres of working farmland," says co-founder Tom Lane. "We are home to growers, producers, eateries, and educators who share a passion for growing food using traditional, sustainable methods that are 100% spray and chemical free. Together, we are working towards improving the health and wellness of our community, from the ground up."
'Grow, feed, educate' underpins everything that goes on here at The Farm. It's about kneeling in the dirt to feel the top of a carrot, then later tasting pickled carrots in the restaurant. Maybe you'll do a vegetable-pickling workshop at The Farm.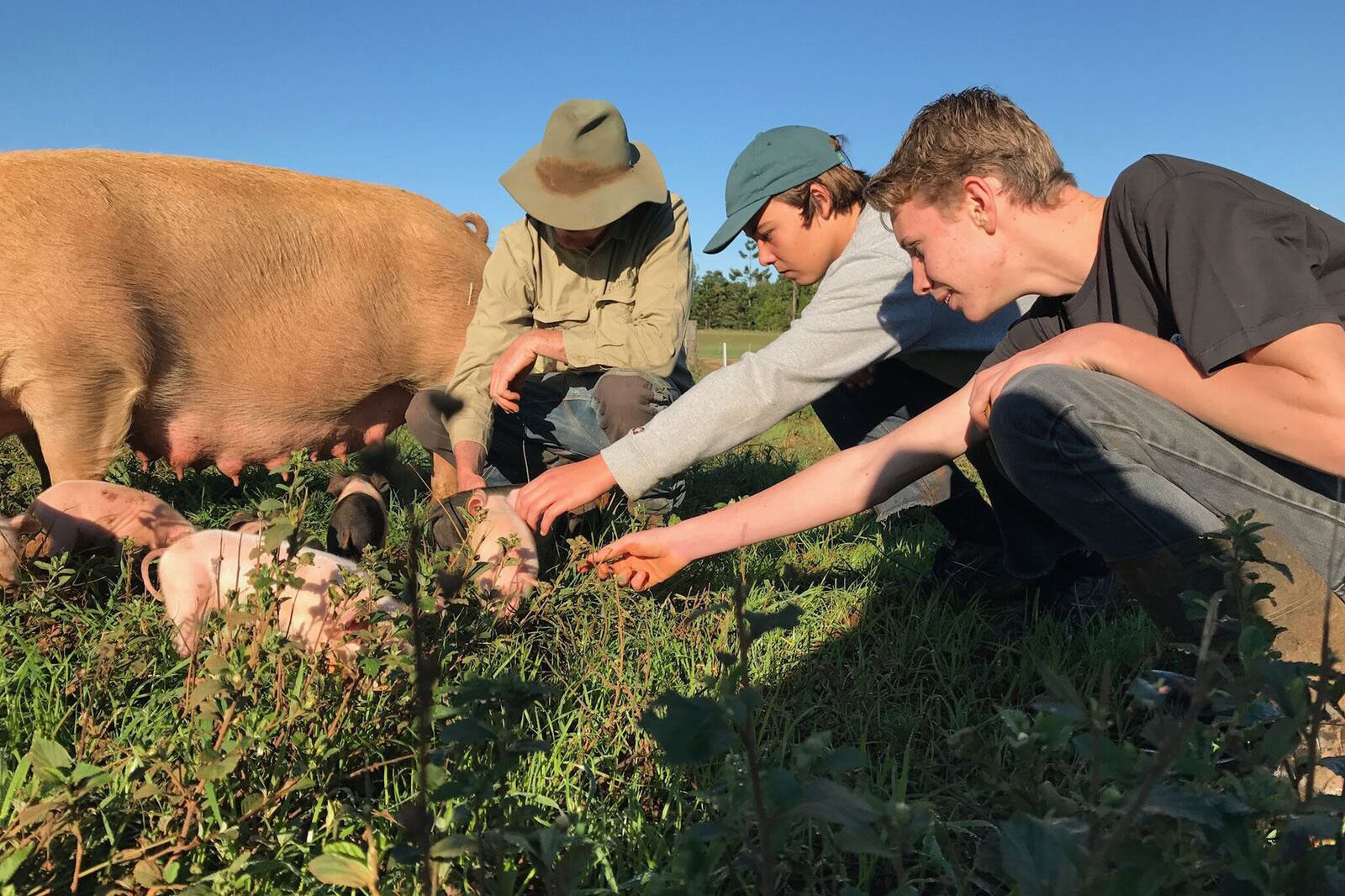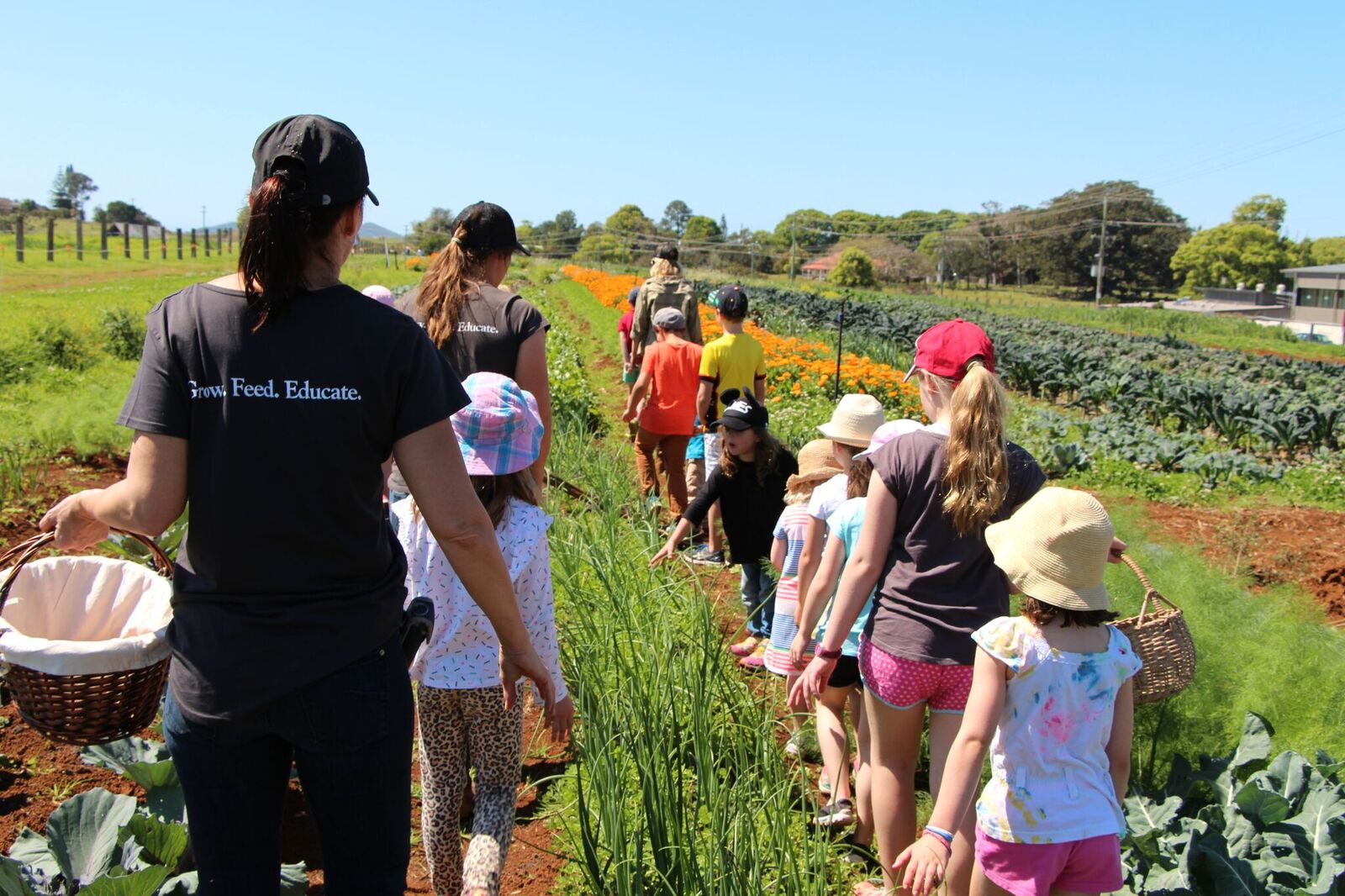 "For the many Byron locals, day trippers and holiday-makers who visit every week, The Farm is about experiencing and appreciating food, from start to finish, and learning how to live a healthier life," Tom says.
And this concept has been embraced by the local community. Since opening its doors in 2015, The Farm has grown rapidly. "I think it's a lot to do with our strong ethic," says co-founder, Emma Lane. "The community responds well to what we do here."
"It takes a family to raise a child and The Farm is the same philosophy"
As well as feeding, growing and educating, The Farm boosts the local economy through employment. "We employ 102 people on a full-time and casual basis. Over 80% of our employees live locally, which means we put $3.5 million in wages back into the community every year," Emma says.
To run such a big operation, you need a strong foundation, and a strong team. "It takes a family to raise a child and The Farm is the same philosophy," says Tom. "This is not about us but about the collective of like-minded people all striving for the same goals. We are lucky enough to help facilitate it."