Position, people, poached eggs and a president
What makes an entire family move from three different cities to live together in a quiet coastal town? Great coffee. 
The real answer, of course, is not so straightforward. But the Allan family have hit upon a formula that sets their two Yamba cafes, Caperberry and Flinders Rose, apart – and it's largely based on doing simple things very well.
James and his family grew up together in Inverell and holidayed in Yamba every year. Approaching retirement four years ago, his parents spotted an ad for a cafe for sale in their favourite holiday spot.
"We thought about it for a week or so and decided, let's move to Yamba," James recalls. He left Brisbane, his brother left the Gold Coast and his parents and sister left Inverell, meeting in their new home town. "It was nice," he says, "to get the band back together."
Centrally-based Caperberry Cafe soon became a meeting place known for excellent coffee and perfectly poached eggs. Their second venture, Flinders Rose, opened across the road in 2022. With a commitment to sourcing locally and seasonally, and a sense of community from the outset, the business has weathered some dramatic moments in its four years of operation.
When bushfires, COVID-19, then floods restricted the movement of goods, they were able to continue sourcing products from local suppliers, supporting the broader business community.
And, "because we're so central in the town, we just sort of know everyone. It just creates this really great sense of closeness." Even on the most apocalyptic of bushfire and flood days, he remembers, "people would come down and find comfort in talking to one another."
If there's another secret to the Allan family success, it's people. Many of their staff have been on board from the start and their partners, parents and children have since joined the team. 
"Staff is a big challenge in this industry, but so far, touch wood, we've done quite well on that front," says James. "I think it comes down to really valuing people and realising all your staff are people who have ambitions.
"It comes down to really valuing people and realising all your staff are people who have ambitions"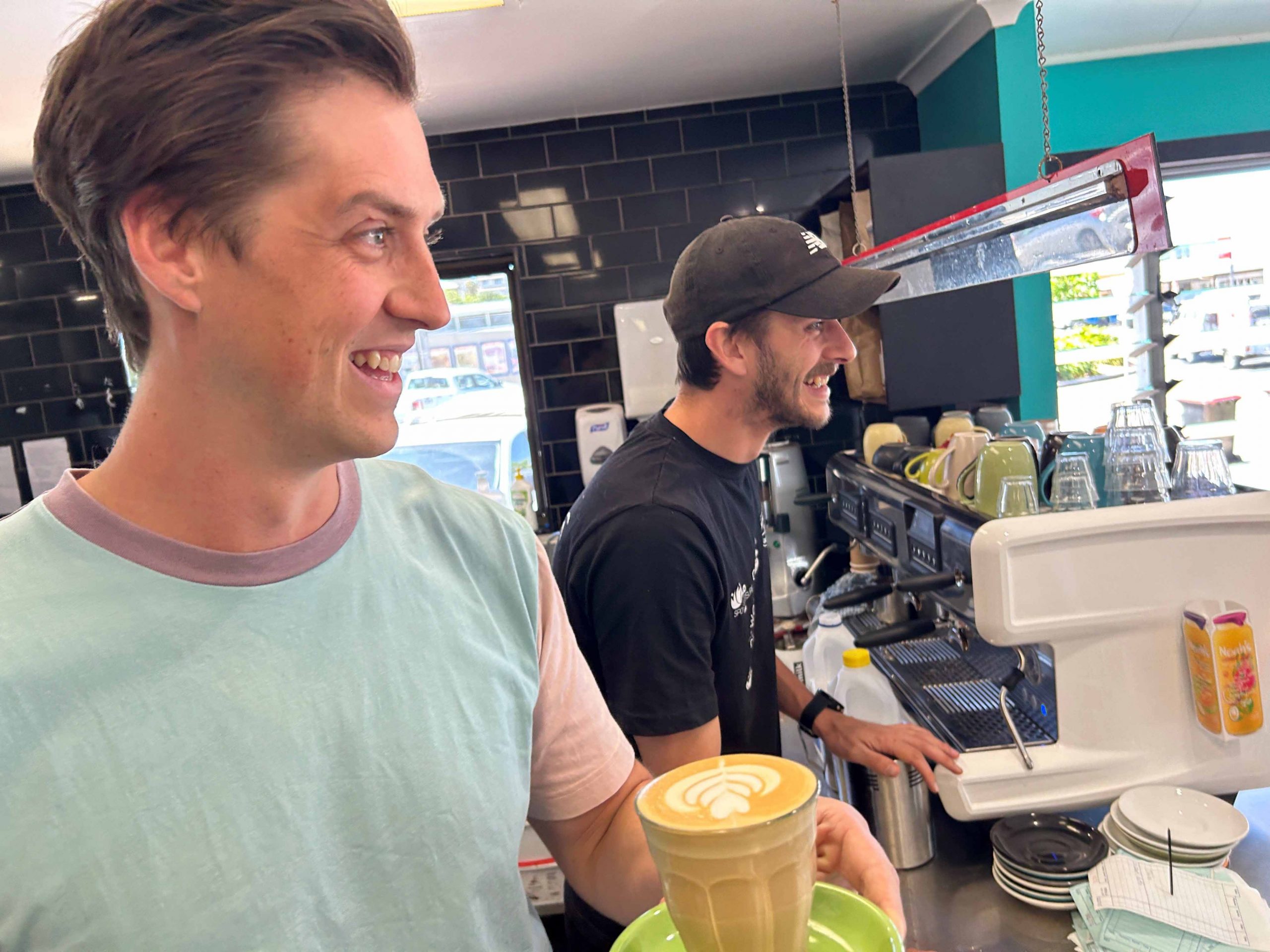 Yamba, the other star of the show, has also gone from strength to strength, and many of their customers are tourists. The cat is out of the bag, says James, as to the year-round draw of the town.
His work with the Yamba District Chamber of Commerce accentuates the cafes' sense of centrality. He joined as a member when he moved to the town and then, a year later, became its president. 
"I've learnt so much about how a community works and how things function at a council and business level," he says. That means a crash course in understanding grant funding, local politics and state governance – and an open door when people come to the cafe to let him know they have an issue for the council. 
The move has been "really good fun" for the close-knit family, despite not having much time to sit, drink coffee and read the newspaper together, as James once imagined. He's newly married and hopes for some heirs to the family empire. A food product is in the wings, too, making the most of the region's harvest. 
His parents plan to retire in a year or two. "They've well and truly deserved it", says James, before adding that "Mum will still do payroll and Dad will be Mr Fix It". The band isn't splitting anytime soon, then.