building bridges with water
Shaun and Tessa Martin had long known about the reserves of water in underground springs beneath their idyllic property near Uki in the foothills of Wollumbin-Mount Warning. To give you a sense of place, think of Eden and you might be half way to imaging how serene and mesmerising this environment is.
The family land dates back to Shaun's forefather who selected the property in 1904 for its rich soil, lush surroundings and naturally occurring springs. After decades of being a dairy farm and with the associated challenges behind this, the question was what to do next? Tourism perhaps?
No. Husband and wife team Shaun and Tessa wanted to do something with a higher purpose so instead chose to launch a unique social enterprise that combines the production and sale of that naturally occurring spring water with the establishment of a range of projects that have led to health improvements, cultural awareness and sustainable outcomes in the Indigenous community.
Yaru Water, which is sourced and bottled on the family farm and sold in many supermarkets, hotel chains and restaurants, is more than just water.
"We saw an opportunity to give back to First Australians and promote unity among Indigenous and non-Indigenous Australians," says Tessa.
"We knew that a social enterprise could give us a far greater purpose than establishing a business based purely on profit."
Many businesses aim to combine commerce with social or environmental causes, but few have done so with the vision and commitment of Yaru Water, whose work is felt Australia-wide.
"For example," says Tessa, "through sales of Yaru Water and Mount Warning Spring Water we were recently able to implement a water filtration system in a remote community in Western Australia. The community's water was contaminated with nitrates and was undrinkable, and this particularly affected the most vulnerable members of the community.
"We installed a safe, clean drinking water system that now provides water to an entire community. We couldn't be prouder of this achievement."
Yaru Water was established in 2011, though Mount Warning Spring Water, the Martins' first product using the waters beneath their land was launched in 2006.
Yaru began life as a result of two Northern Rivers families joining forces with the intention of helping to close the gap between Indigenous and non-Indigenous communities. A partnership began between the Martins and a family of the Bundjalung Nation of Northern New South Wales, a reciprocal relationship that has seen the exchange of knowledge, resources, goodwill and ideas about business practice.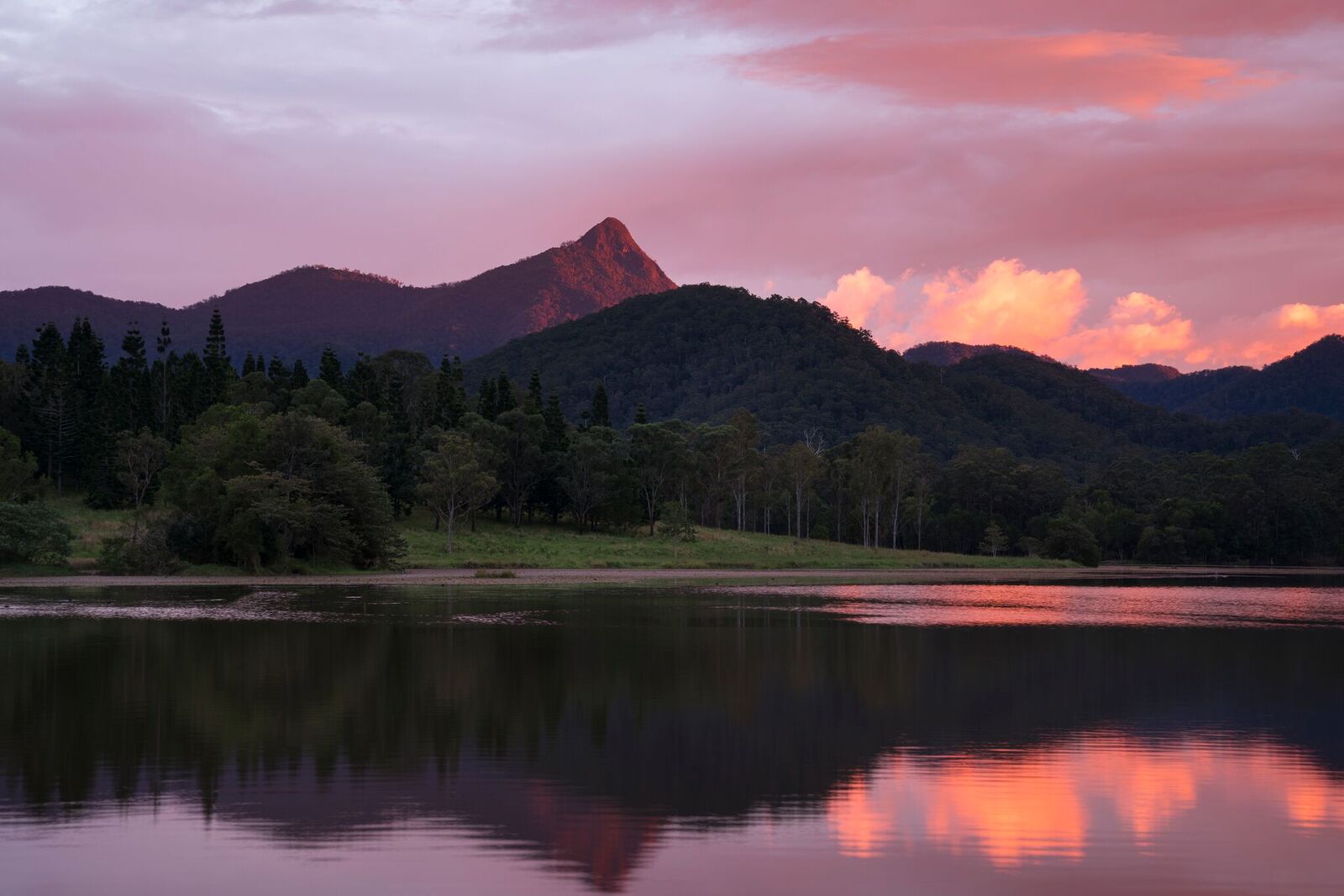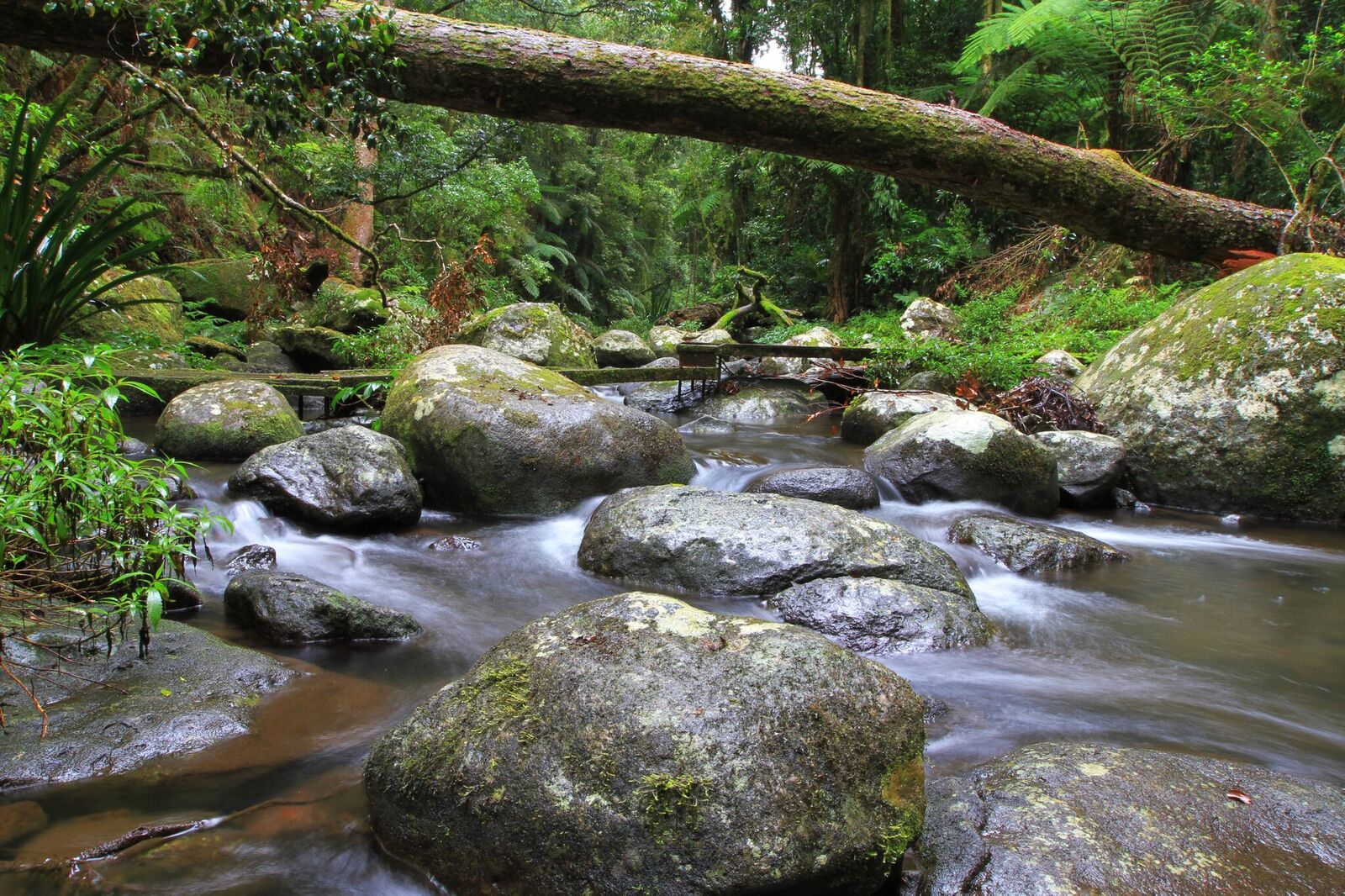 "This unique partnership between an Indigenous family and a non-Indigenous family enabled Yaru Water to start changing the way the procurement landscape operated, with an emphasis on inclusion, diversity and togetherness," says Tessa.
"One of our aims is to continue to inspire the procurement landscape and continually evolve in order to create an even greater social impact."
Yaru's mission to improve living conditions for Indigenous communities is of course helped by the fact they have such an impressive product. Yaru Water is sold as still and lightly sparkling, with the company set to introduce glass bottles for their Mount Warning Spring Water range soon.
The underground springs are filtered by many layers of ancient volcanic rock, ensuring the water is rich in minerals and is naturally alkaline. The water is bottled without the use of chemicals, is certified carbon neutral, and approved by the Australian Biological Farmers Association as meeting the Australian Organic Standard.
It's only natural that Yaru's astonishing community efforts and progressive business model have been recognised. In 2017 the company won the prestigious Optus Award for Corporate Social Responsibility, the Northern Rivers Regional Award winner for Social Enterprise, and was also named as a winner in the Westpac Businesses of Tomorrow Awards 2017.
"We knew that a social enterprise could give us a far greater purpose than establishing a business based purely on profit"
The future will see the Martins continue to invest in and support innovative and essential programs that transform Indigenous communities, and as they do so Yaru Water is becoming a genuine family affair: Shaun and Tessa's sons are getting involved with the enterprise.
Yaru also continues to enjoy a strong bond with the Northern Rivers business community as well as the spectacular landscape that surrounds the family farm.
"The Northern Rivers is such a lush and plentiful area that is home to so many talented food and beverage artisans," says Tessa. "As a small family-owned business it is critical to feel part of this community. We have a very caring and inspiring support network around us, including the Northern Rivers Food group."
Indeed, Yaru Water is a unique combination of ingenuity, loyal customers and supporters, dedication and simple compassion.
"Whilst continually competing against international brands and managing risk, we have always had to use innovation and determination to ensure the success of our brands," says Tessa. "We are now seeing the difference that our water is making in Indigenous communities, and it makes all the hard work worth it."