spirit of the rainforest
Let's forget the beaches for a moment, as the true lifeblood of the Northern Rivers landscape is surely its rainforests, some of the most botanically diverse ecosystems in the country.
This is something that Cape Byron Distillery understands. Perched in the hinterland above Byron Bay, the distillery produces world-class spirits infused with a true sense of the region's earthy character and unique terroir. Walk into any good drinks retailer in the Northern Rivers, Brisbane, Melbourne, Sydney or Adelaide and you're sure to find the iconic Brookie's Byron Dry Gin and Brookie's Byron Slow Gin on the shelves.
"Our family has been passionately regenerating rainforest on our family farm for the past 30 years, and it is this rainforest that is at the heart of what we do as a business," says co-founder and distiller Eddie Brook.
Eddie's parents, Pam and Martin – the founders of the hugely successful food business Brookfarm – bought this as a run-down dairy farm in 1988 and have planted more than 35,000 trees on the property since then. Not only has the enterprise revitalised the landscape, it's also made for a stunning local gin (distilled in a 2000-litre copper still, a work of art in itself).
"The Mount Warning Spring Water that we locally source has such a sweetness to it," says Eddie, who co-founded the distillery in 2016. "We're using it not only for these qualities but also the sense of community reflective in our spirit."
Recognised in 2017 as a Start-up Superstar at the NSW Business Chamber Regional Awards, the business also recently launched a cellar door program that features tastings, a distillery tour and a tour of the surrounding rainforest – something that has proven popular among both locals and visitors to the area.
This move, along with involvement with various local events, has seen Cape Byron Distillery tap into the Northern Rivers community, finding its members a warm and receptive bunch.
"The Northern Rivers has such a strong, supportive and collaborative community of businesses and producers," says Eddie. "There is a passion for making great products that are in tune with this beautiful part of the world that we are lucky enough to call home."
Eddie is now hoping to take Cape Byron Distillery to the world, beginning with a trip to Tokyo in early 2018.
"We're looking to open up a few export markets this year, which will be an exciting process," he says.
But however far across the globe the distillery extends its range, its heart will always be in the Northern Rivers soil and with its people.
"What we've got in the Northern Rivers is the ultimate pantry for making gin.
We want to introduce people to our sense of excitement for this area."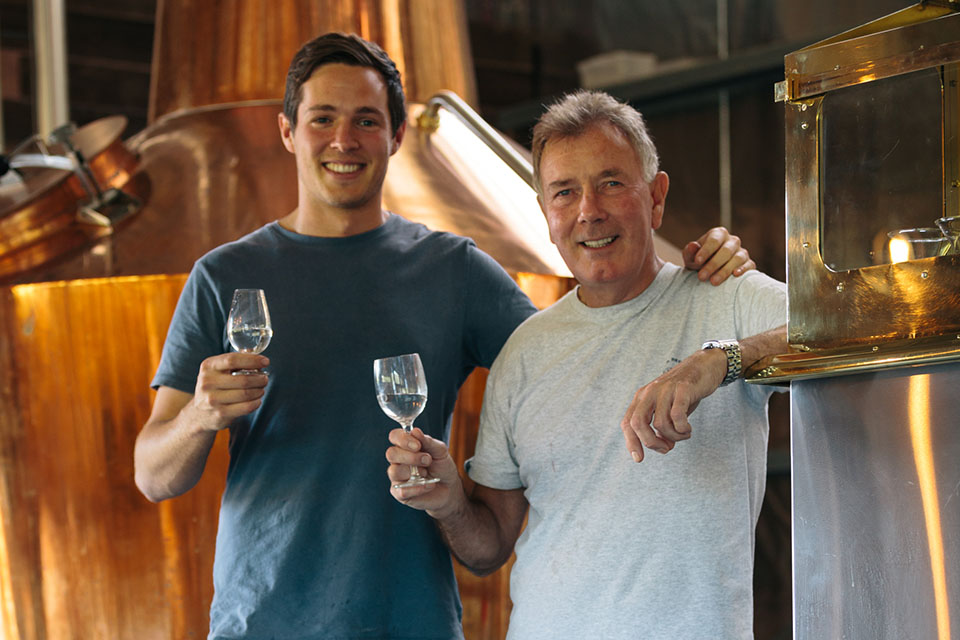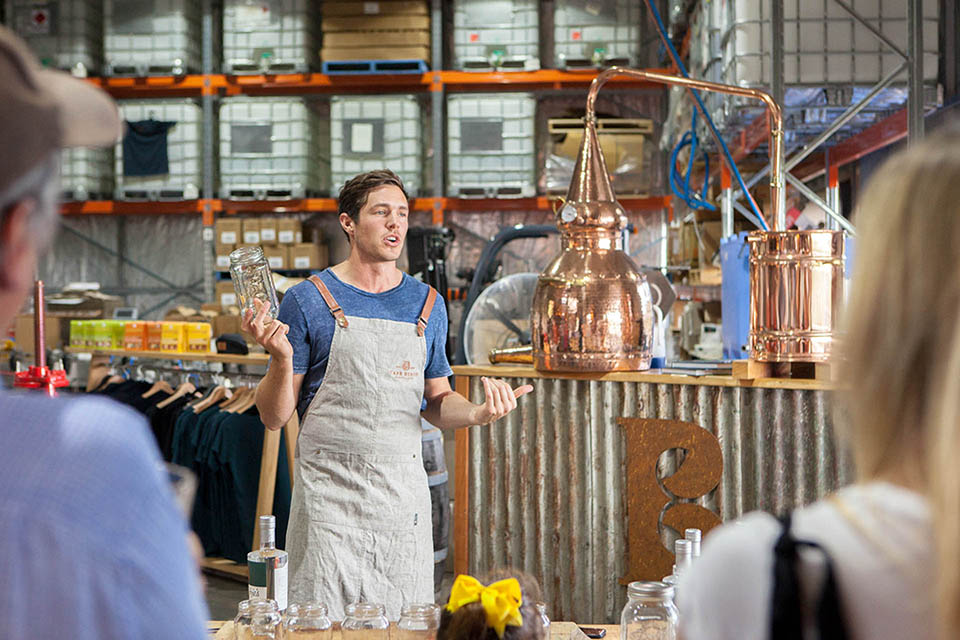 "There is a passion for making great products that are in tune with this beautiful part of the world that we are lucky enough to call home"