simply better for you
It's probably no surprise that it was a cleaning company that was the most well organised of all the businesses Huw and Becky Jones found for sale when they moved to the Northern Rivers with their family in 2010.
Huw, who had left his position as CEO of a small ASX-listed chemical company, had the vision to extend the eco-cleaning products from the commercial to retail markets, and within the first year and a half of buying the business, the retail brand Simply Clean was born.
"The focus for Simply Clean was mainly on human health rather than just on eco-friendly," Huw says. "We knew there was a growth in the 'me' attitude – people had rapidly become as much concerned about the health of themselves and their family as the environment."
But most importantly the products they were developing had to perform superbly, Huw says. "An eco-product that doesn't perform isn't an eco-product – it's a waste of space."
Simply Clean launched with four products in 2013: a laundry powder, disinfectant cleaner, air freshener and hand soap – all made from locally grown lemon myrtle that's native to the region.
The first months of business are rarely easy, and Huw did the labour-intensive work of travelling from door to door, mainly to health food stores, around the Northern Rivers and up through the Gold Coast and Brisbane, to let stores know about the new Simply Clean products.
"Everything is hard to start with because no-one knows who you are. You're basically trying to find people who'll give you a go," Huw says.
The Green Garage in Byron Bay was where Simply Clean had its first break.
"The owner, Nathan, was keen on supporting local so he gave us a try. And of course Green Garage was a brilliant start because not only do you get local sales, you get huge exposure nationally because of all the tourists who go in – so that was wonderful."
Huw made a rustic product stand by hand from floorboards he'd ripped up from his home during a renovation and waited anxiously on their first sales figures.
"The first month was ok, and the second month was very good indeed. That's when we knew we had great products."
Huw and Becky are still very grateful to Green Garage and other Northern Rivers' businesses that supported Simply Clean in its early days: Go Vita in Ballina, the Bangalow Post Office, The Source in Mullumbimby, Byron IGA and Lismore's Affordable Bulk Foods.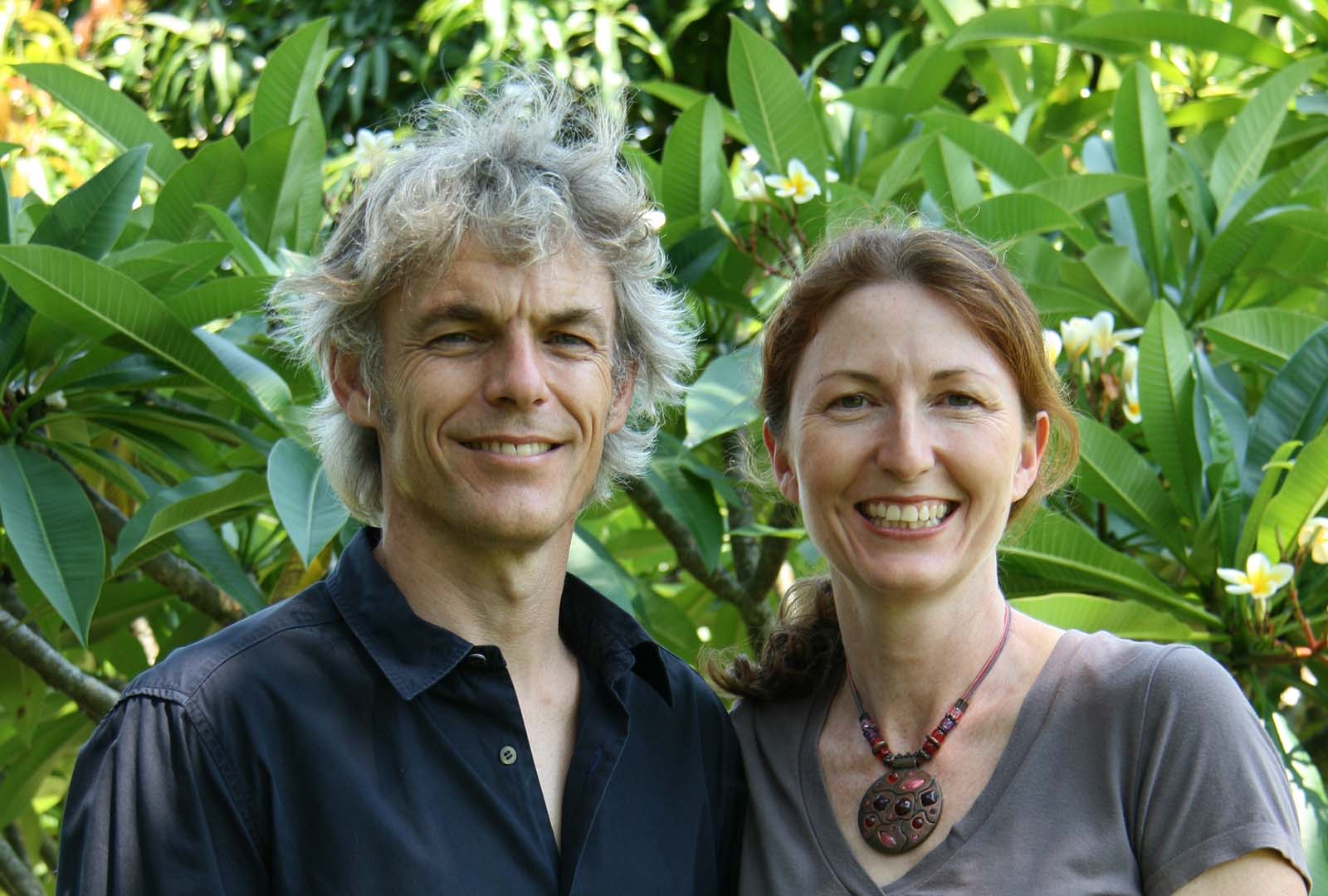 "Everything is hard to start with because no-one knows who you are"
Armed with strong sales graphs and word of mouth that was gathering momentum, Huw and Becky enjoyed increasing success in placing their products in stores, and began to expand their reach as well as their range.
Simply Clean now has 20 different products, and while its core ingredient remains lemon myrtle from The Channon, it also uses Australian eucalyptus, mandarin and lime.
Simply Clean is a business growth success story, with product sales enjoying 40% growth year on year, and three expansions of factory space in three years. The product is sold across Australia and exports to New Zealand and Hong Kong, with further expansion set for Asia later this year.
Huw says the Northern Rivers, with its strong reputation for natural products and natural living, is the obvious home for their products, and Lismore is the region's business hub.
"Whatever people say about what's happening on the coast, if you want something done in business – from freight to equipment repair, or anything along the lines of warehousing or distribution – it happens in Lismore," Huw says.
"And Lismore also has a wonderful vibe about it."
As the demand for the Simply Clean products continues to grow, Huw says the next challenges for the business will be finding even more factory space in Lismore and building their workforce with people keen on having a career.
They see an opportunity for local councils and business groups to create a growth strategy. "This is an exciting time for the Northern Rivers. As existing businesses thrive and new companies open here, there will be more and more jobs to attract people to move to the region, or to stay here," Huw says.
"It's a nice cycle all the way up."