Flexing the entrepreneurial muscle
Like many Northern Rivers businesses, Summit Sport & Fitness has undergone immense change in 2022 – except, rather than being buffeted by floods or pandemic, these changes are positive, and mark a new chapter for owner Matthew George. 
In fact, Summit Sport & Fitness is no more. In September 2022, Matthew sold the company – or at least, the fitness side of the business and the physical premises. He retains the swimming side of things, under the new business name, Summit Swim & Aquatic. The buyers of the fitness component hope to open a gym in the new year, says Matthew. 
"I wasn't looking to sell, but for the first time in 20 years, someone walked in and made me a good offer," he adds. "I decided it would be the best for my family to sell part of the business, to allow me to spend more time at home as well as explore other business opportunities."
Over those two decades, Summit Sport & Fitness had been a pillar of the Lismore community. The business began after Matthew, who grew up in Lismore, began teaching swimming lessons to support himself while at university. One thing led to another and the enterprise was soon teaching 200 children a week with another 200 on a wait list. He bought an old sports centre with pools as his headquarters, and Summit went from strength to strength – with a gym and other fitness options joining the swimming. At its peak, the business employed 40 people (10 full-time and 30 casual) and, Matthew says, injected $12 million in wages into the local economy over the course of its existence.
"I believe resilience is all about being flexible, adaptable and looking for the positives"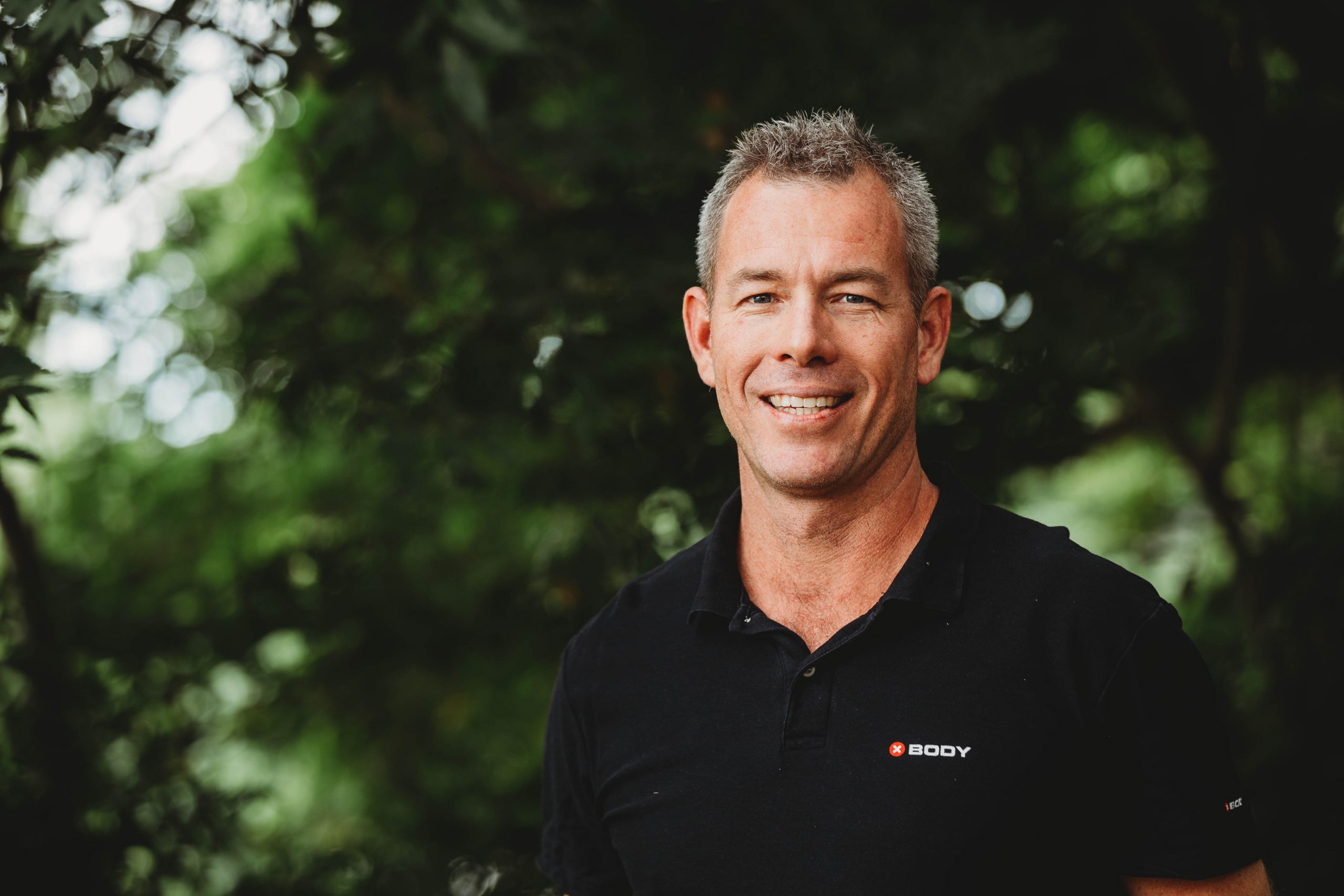 "We provided a super-friendly family feel and everyone felt really comfortable coming to Summit," says Matthew. "Summit offered a free crèche, great group fitness options and had fantastic swim teachers."
The new business, Summit Swim & Aquatic (employing five full-time staff and 20 casuals) has over 800 kids per week in swim lessons, and its ethos remains the same: "Look after people, be kind, give them your best service, put your staff first, give back to the community that supports you doing what you love."
That engagement with the Lismore community took on a new dimension during the floods of February 2022. Matthew and his team were central in helping set up a food hub on Wyrallah Road in East Lismore – a centre that still continues today under the name The Good Pantry.
"I've never been prouder of being part of Summit than seeing the members and staff support the community in the 2022 flood-relief efforts. We initially turned our centre into an evacuation centre and then moved more into food distribution in the weeks that followed."
Over the years Summit has raised more than $250,000 for local charities, and also established the Walk the Walk event, which has raised $100,000 for Lifeline.
This new dawn for Matthew also extends to another business he has recently launched in Lismore. XBODY is a leader in the field of electrical muscle stimulation (EMS), and Matthew is now the exclusive distributor for the product in Australia and New Zealand. He has established a headquarters in Lismore CBD. 
"My goal is to make XBODY and EMS the most popular form of fitness training for the over-40s in both countries," he says.
Some people might raise an eyebrow at the idea of establishing a new business premises in the Lismore CBD, given the impact of the floods on the town's commercial hub. But Matthew is not one to be put off by these challenges. 
"I believe resilience is all about being flexible, adaptable and looking for the positives," he says. "Difficult times means innovation, and challenges create opportunities. I think most businesses have improved their operations in the last three years. There are huge positives to be found everywhere."