Creativity takes flight
Jules Hunt moved to Byron Bay with her family 15 years ago because she wanted to raise her children with a strong sense of community. It was by chance that this move led to the flourishing of her artistic career – and more recently to her turn as a successful business woman.
"Byron is a very creative community and there's a real regard and respect here for creativity," says Jules, who built her reputation as a ceramicist, sculptor and photographer largely through support of the local community, leading to interest from national media and acquisitions of her work internationally.
She's worked from various creative spaces in Byron's Arts and Industry Estate and witnessed its change. "There were a lot more artisans and artists 15 years ago and more recently it's become more business-minded, and about creative businesses."
Jules has transformed her own approach to business over this time to scale her artistic efforts. This has included printing her artworks onto soft furnishings, and most recently has led her to launching her hugely successful online business and shopfront, Honey Hunt Style, selling brightly-coloured leggings and skirts with patterning from her artwork.
Jules was initially reluctant to take this step, cautious it might dilute her reputation as an artist, but – as with so much of her work in the region – was buoyed by the support of the community she'd built around her. "It was a progression that my customers and clients embraced."
Artistic prints are not the only exciting aspect of Honey Hunt Style's leggings and skirts (with beach towels coming soon). They are also Australian-made – with materials printed in Sydney, cut inhouse in Byron, and 10 women employed in the region to sew the garments. 
Jules invested her creative talents into making sure the clothing she designed felt as good as it looked, which is central to her ethos (and to her success).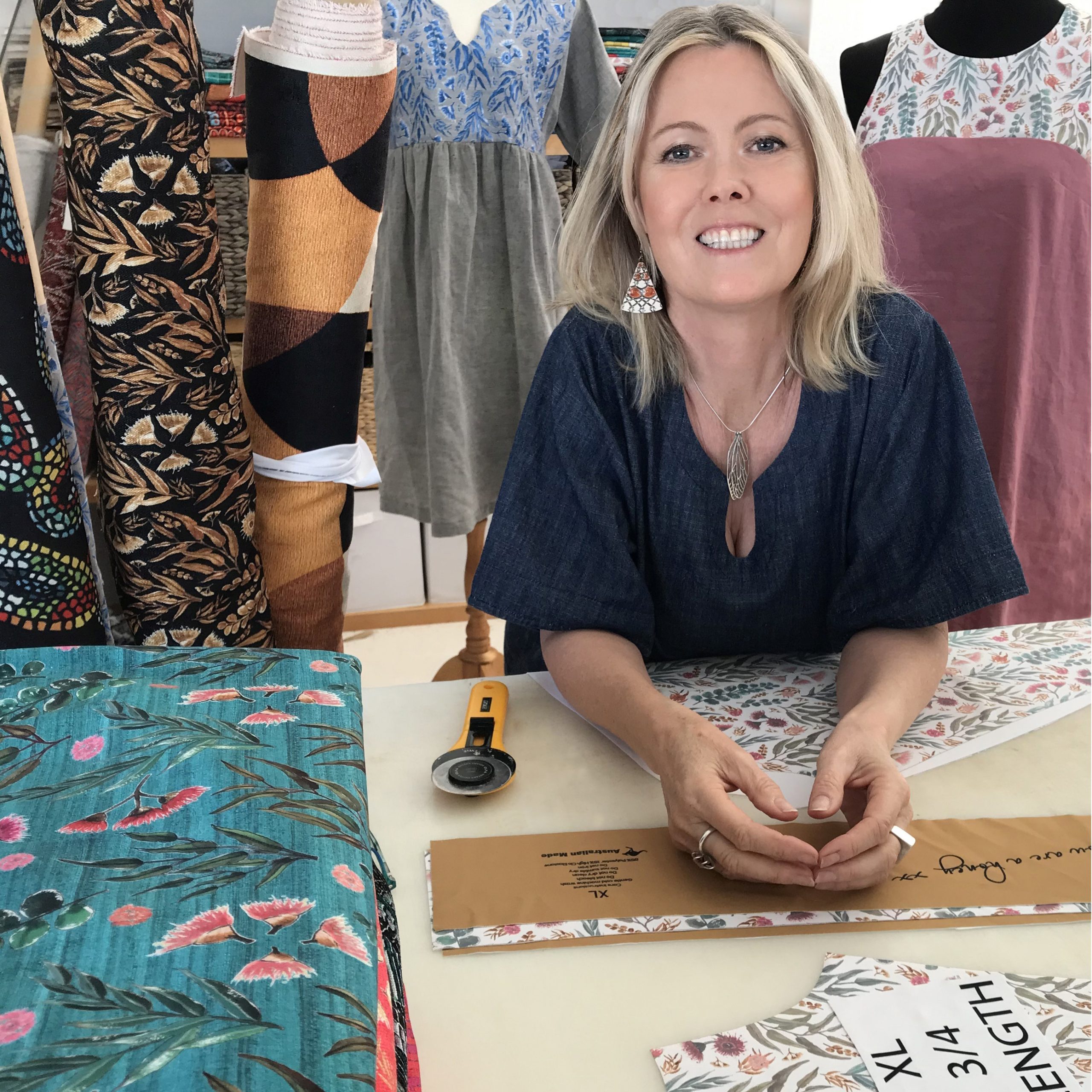 "My whole brand is for women to feel great about themselves on the inside and the outside. It's about being kind to ourselves, embracing our bodies and our beauty. That's how I want women to feel. That's how I want to feel about myself."
It's a feeling that's catching on, with word of mouth and repeat customers being the central driver to Honey Hunt Style's success. "Women share things they love," Jules says. "Via the website I can see clusters – there will suddenly be a whole group of people who start buying them in one area because somebody told somebody."
Women not only love the style and the comfort, they also love the story.
"They like to share the provenance of each piece," she says. One of her paintings printed onto leggings represents regeneration after a bush fire, another is based on Aurora, goddess of the new dawn. Jules's 18-year-old daughter, Rosabella, has also painted watercolours that they've transposed onto leggings.
This sharing of stories and word of mouth among women is driving the business so fast – more than doubling sales in 2021 – that it's introduced an enviable challenge. 
"It's growing faster than I can manage it and I wear lots of hats. Which skills should I engage with and which ones should I hand over to someone else?" She's tapping into the support of business groups (including Business NSW and Australian Made Campaign) as she takes next steps and scales everything up. It's happening fast, and includes a recent opportunity through a Swiss retailer to stock her garments in airport terminals.
Mixing artistic talents with business has been a rewarding pursuit and Jules says many artists are put in a box and told they can't do both.
"When I meet creative people of any age I encourage them to take their creativity and find outlets and earn a living from it. It's not one or the other, it can be both."
"When I meet creative people of any age I encourage them to take their creativity and find outlets and earn a living from it"