planting natural beauty
There was a little bit of the "weird spirit of Byron Bay" in the 2017 creation of the natural skincare range, Biologi, says co-owner Lucy Macdougald of her chance meeting with Ross Macdougald, who is now both her business partner and husband.
"I was working for the Laser Clinics Australia franchise as an educator," Lucy says. "Ross came into my work at the clinic, picked up a bottle and looked at the ingredient list."
The conversation that followed changed both their lives.
"Everything Ross had to tell me blew my mind about what I thought I knew about the beauty industry and formulation," Lucy says.
Ross is a formulating chemist who has worked in the industry for 30 years and has always been irked by misleading labelling of "naturally-derived" beauty products, which are not regulated in Australia.
"I know that all brands put a tiny amount of natural ingredient into their product and claim it to be there, but it's the synthetics that make the skin feel the way it does," Ross says.
Through his work as a chemist, Ross knew the natural power of plant nutrients, and spent 12 years to uncover a method of extracting their power in a form known as phytonutrients.
"The health and wellbeing of humans centres around plants, and I wanted to prove that plant nutrients is all you need for skincare."
When Ross met Lucy he had three products ready to launch that contained "raw extracts, the pure liquid nutrient of the plant". But the business wasn't yet formed.
In their first big conversation, Lucy was thinking: "He knows how to make products and I understand the customers and how to educate. He said, 'Maybe you can help on this project.' And I thought, 'This is where I am meant to be.'"
Within six months, in September 2017, Ross, Lucy and a third business partner who is chief financial officer, Janel Morrissey, launched Biologi from a small office in Byron Bay.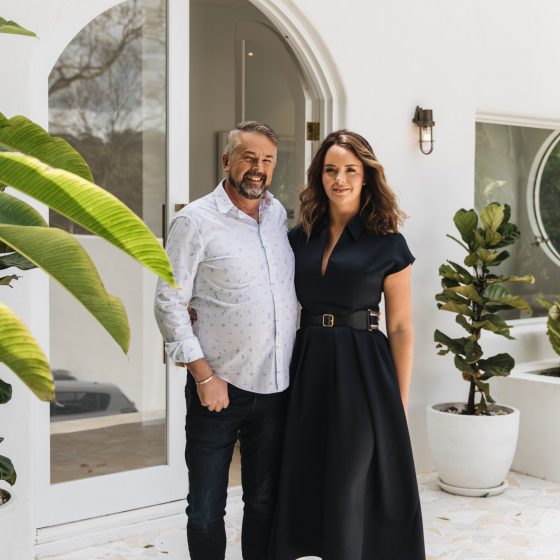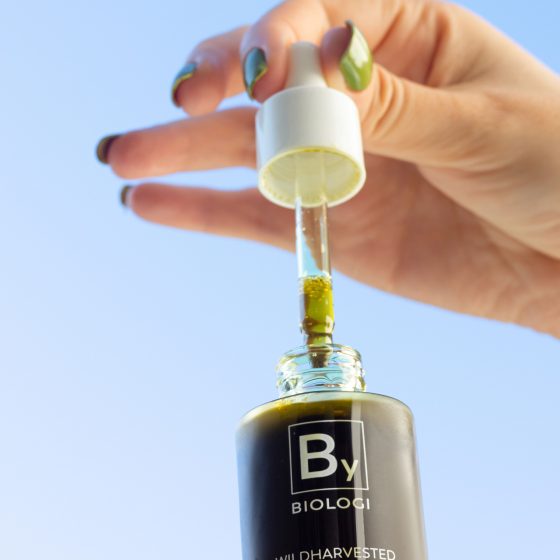 Five years on and the business now has 20 full-time employees with an office space on Tamar Street, Ballina, and a plant extract facility at a secret location in the area (to protect the extraction IP). The team of specialists are split between Northern Rivers and those who work remotely, across Sydney, Adelaide, Canberra, Jindabyne and New Zealand.
On average the business makes a sale somewhere in the globe every 15 minutes, which is mainly propelled by word-of-mouth marketing and has been catapulted by media and social media influencers who've picked up on the Biologi products' successful results.
"We've just had France TV fly over here to do a segment on our serum," Lucy says. "And we have a segment coming up on [Australia's] A Current Affair."
The top selling Biologi product that has generated global attention is the Bf Restore Face & Body Serum, which Ross describes as a "skin rescue" and which word of mouth propelled for its fast treatment of eczema. The primary plant nutrient is an extract from finger lime.
"It's an Australian native and most of them are grown from just 25 minutes up the road, in Possum Creek," Ross says.
The product range includes skin cleansers, exfoliants, and an array of serums with uses including anti-ageing, lip nourishment and anti-pollution.
"Australian natives are incredible," Ross says, citing Tasmanian mountain pepperberry, quandong, Kakadu plum and strawberry gum leaf as examples of native plants from which Biologi extracts phytonutrients.
"We are at the start of a clean beauty-skin minimalism movement, where less is more," Lucy says.
"Our products use 100% active plant ingredients and are so clean and natural you could drink them."
"Everything Ross had to tell me blew my mind about what I thought I knew about the beauty industry and formulation"