Feeding Pets with a Passion for Purpose
Diana Scott was more than a bit annoyed at being unable to find a premium quality food for her dogs that was also ethically produced, so she did what all great entrepreneurs do – she created it. 
Working from her spare bedroom in 2017, Di knew what she wanted: high-quality, nutrient-dense, free-range, organic ingredients that would be convenient for pet parents to feed their charges. She also knew what she didn't want, and that was anything that supported the cruelty of large-scale factory farming. Together with Dr Kathy Cornack, an accomplished veterinarian and animal nutritionist, they created the perfect recipe.
And talk about a means to an end. As of 2022, Frontier Pets has invested over $5 million into the free-range farming and organic produced industries with the goal of increasing this to more than $6 million next year. Additionally, her manufacturing space in Evans Head employs 25 and includes a 500-metre dedicated production area, as well as another 500-metres of residence, office and fulfilment space. She's already secured the block to expand.
"[Our employees] are a mix of casual, full time and part-time. We have extremely flexible hours for our staff so parents can be available for their children. I'm delighted to say that they all come from the Northern Rivers." 
It wasn't easy. The pet-food market is crowded, but with robust word-of-mouth and customers that return again and again, Frontier Pets was off to a promising start. 
The ultimate result? An organic pet food with high-welfare human-grade ingredients. "I want to get animals out of cages. We have 500 million factory-farmed animals right now in this country. We need alternative products that support regenerative farming practices to reverse the trend. The more value we can add to free-range farming the more profitable and appealing the industry will become," Diana says.
Although raw feeding is considered by many to be the gold standard, the logistics of that can be daunting and a bit messy for busy lifestyles. Innovation struck in the form of freeze-drying. With the water extracted from the ingredients, a lightweight, dry product remains that simply needs to be rehydrated with water. The complete nutritional value is retained, and as a bonus, shipping costs are decreased, too.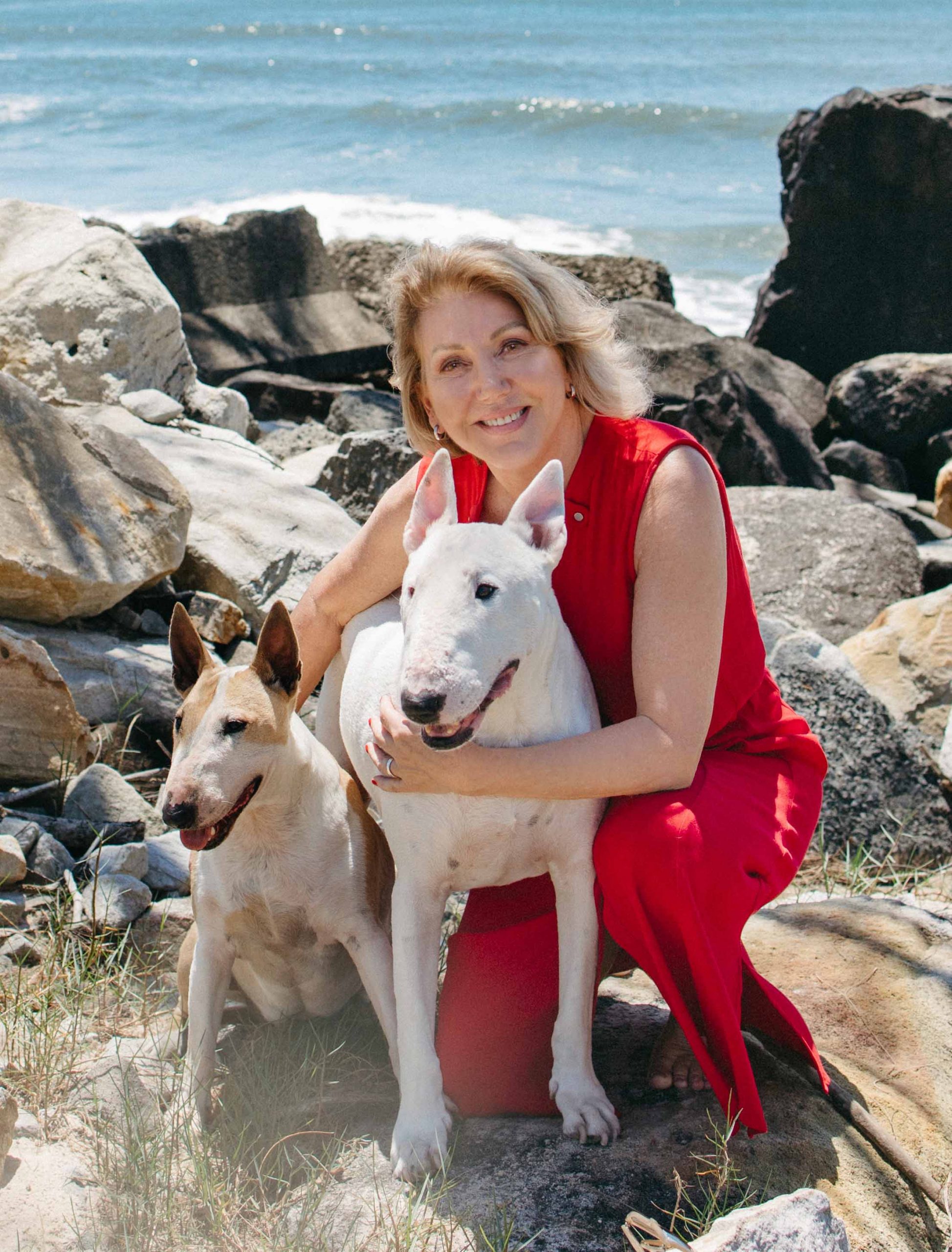 But has it been worth the risks, roadblocks and sleepless nights? We'd say so. 
The business itself has achieved extraordinary growth since its inception, having increased revenue from 2017 by 4700 per cent. It's a sourcing win, also. As Diana says, "I wanted the ingredients to come from Aussie farmers, so I visited a heap of free-range and organic farms around Australia for our supply." 
Her win this year at the 23rd annual Australian Small Business Champions Awards along with her selection as a Telstra Business Awards National Finalist in the Progressing Australia category were bright spots after the floods pulverised Evans Head where Frontier Pets is located. 
"I'm thrilled to have our business assessed by leading businessmen and women, recognising us for our accelerated growth, commitment to purpose, innovation, convenience and entrepreneurship," 
Diana says, about the mounting awards the brand has achieved. 
In the coming weeks, Frontier Pets will extend its range to include food specially formulated for puppies. This will be quickly followed by a new fish and lamb product for dogs by December and a cat and kitten food by January.
The website is a treasure trove of information with tips and videos on training your pup, what and how to feed a picky eater, and how to manage health conditions like diabetes and Cushing's disease in dogs.
"I want to get animals out of cages … the more value we can add to free-range farming the more profitable and appealing the industry will become"