all fired up for global attention
Aurora Suspended Fires arose from the perfect marriage of Chloe Allan's creative talents with Neil's engineering background. But building a successful business selling suspended fireplaces was an unexpected turn for this husband and wife team.
"I never expected to find myself working in an industrial estate being in charge of a team of boiler makers, never in a million years," Chloe says, of their Ballina-based manufacturing space.
Chloe's creative career path saw her working as an actor for 10 years, then retraining as a video editor, before retraining again as a high school English and Drama teacher when she started a family. But life felt a bit out of balance, Chloe says.
"Our girls were four and five at the time when I was working long hours at Shearwater Steiner School, doing a long commute each way, while Neil was working five weeks on, five weeks off, offshore as a marine engineer," Chloe says.
The couple had just finished building their home in Lennox Head during this career crunch time, when Neil first spotted a suspended fireplace in an inflight magazine.
"He rang me up and said, 'These fires are amazing, I'd be prepared to drop nine or ten grand on one of those'," Chloe says. "But when we researched it we saw, 'Oh my god, these are $20,000'."
This put the designer fireplaces beyond the couple's budget, but Neil was so inspired he decided to build one himself.
"I'm the rules and regulations person," Chloe laughs, "I pulled him back from the brink and said it won't be compliant, it'll bugger up our insurance. You can't just build a fire for your house," she says.
"That's when we thought, 'If we want one of these, there must be a market for them at a more accessible price'."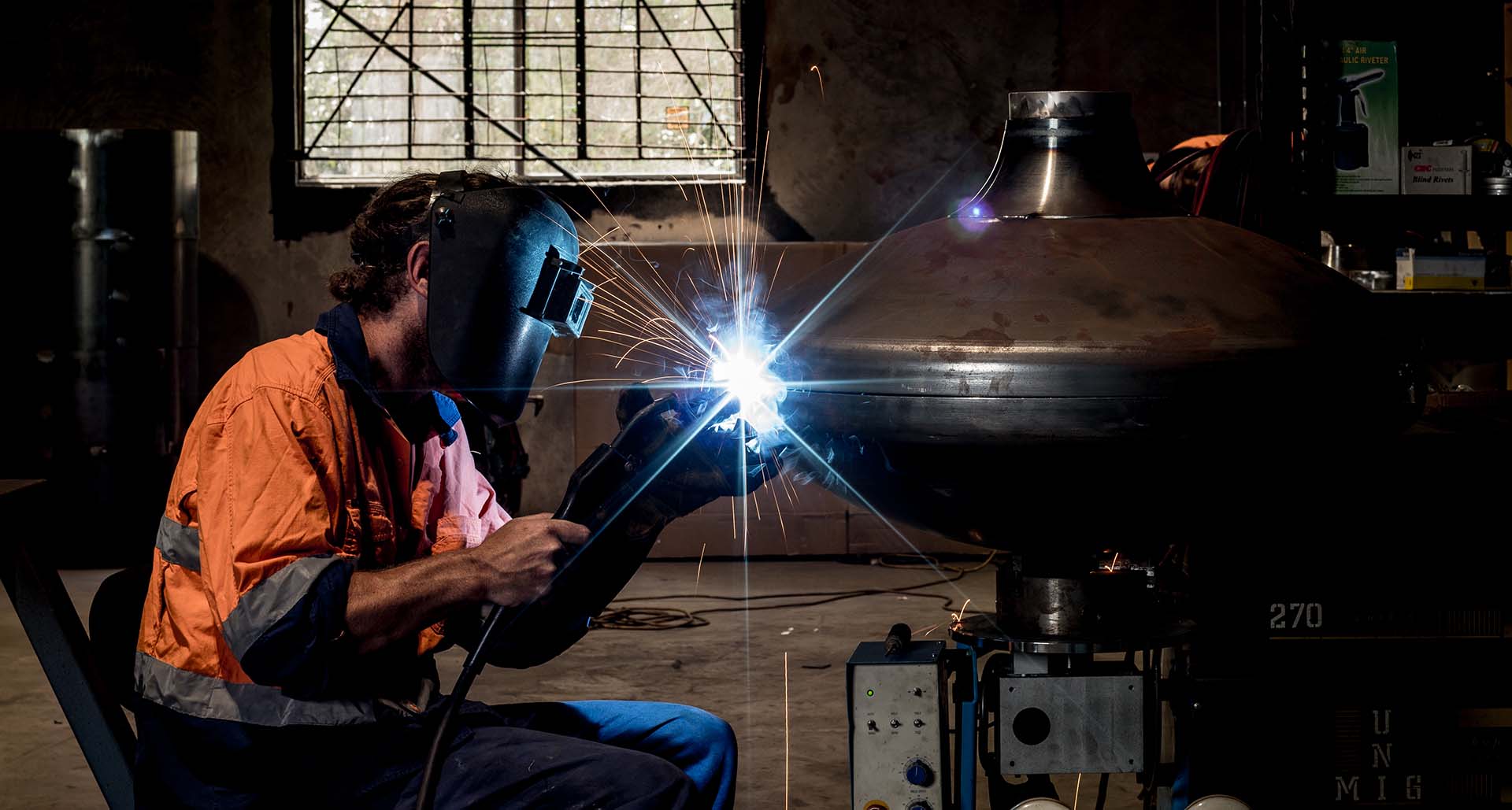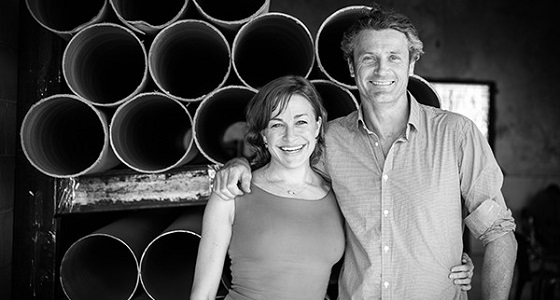 And so in 2015 Aurora Suspended Fires was born, creating bespoke handmade suspended fireplaces, all with a clean, simple spun steel look.
Chloe laughs at the naïve hopes they had for this being an easy lifestyle choice.
"We thought we'd be having business meetings at the beach and could down tools and head for a swim when things get tough," she smiles.
The reality has been a lot more demanding. The couple spent the first year designing and testing their fireplaces while both still working full-time. To self-finance the business they mortgaged their home and sold their investment property.
"It is probably the most challenging thing I've ever done in my professional life," Chloe says. "The last two years have been a real sprint, and now we're into the marathon of improving our product and systems so we can get the fires out to more and more people."
And more and more people want the Aurora products, with annual sales more than doubling in 2017. In less than three years Aurora has sold its suspended fireplaces across Australia to restaurants, hotels, and into homes. The products are being exported to New Zealand and are expanding into Europe, with North America in their sights.
"It is probably the most challenging thing I've ever done in my professional life,"
"Every day I come to work there might be 15 new enquiries with five of those from America and Canada," Chloe says. Though this export process is slow and costly because of the certification processes necessary in each country.
The couple are also in the final testing phases of a world-first gas-fuelled suspended fireplace, which takes its gas from the roof.
The buzz around the business caught the eye of UK Trade and Investment and they were invited participate in the UK Government's Global Entrepreneurs Scheme. Turning down the lucrative grant to shift their manufacturing to England helped them articulate why they love doing business in the Northern Rivers.
"We wanted to create a company that's local, and one that supports our lifestyle and the lifestyle of our workers," Chloe says.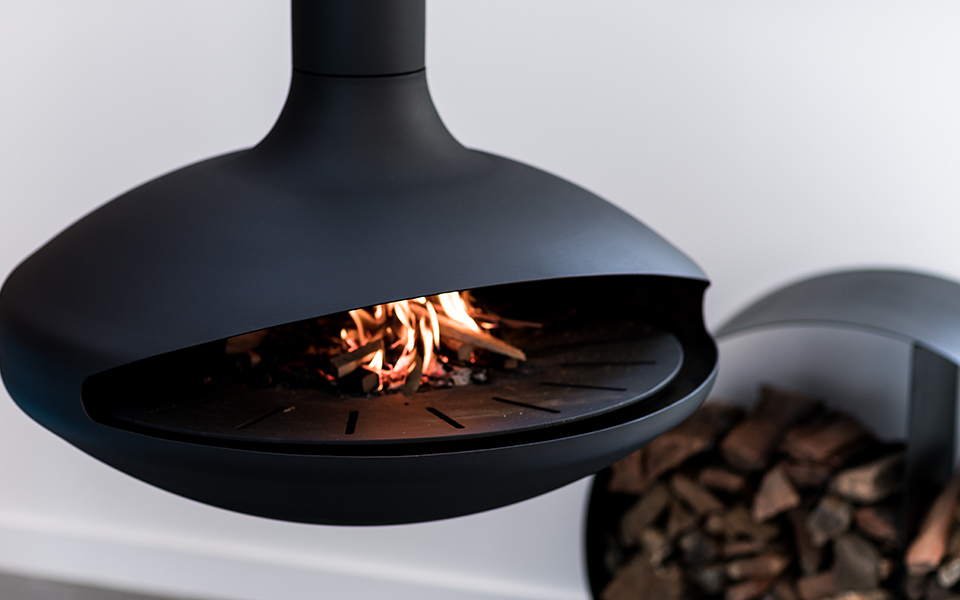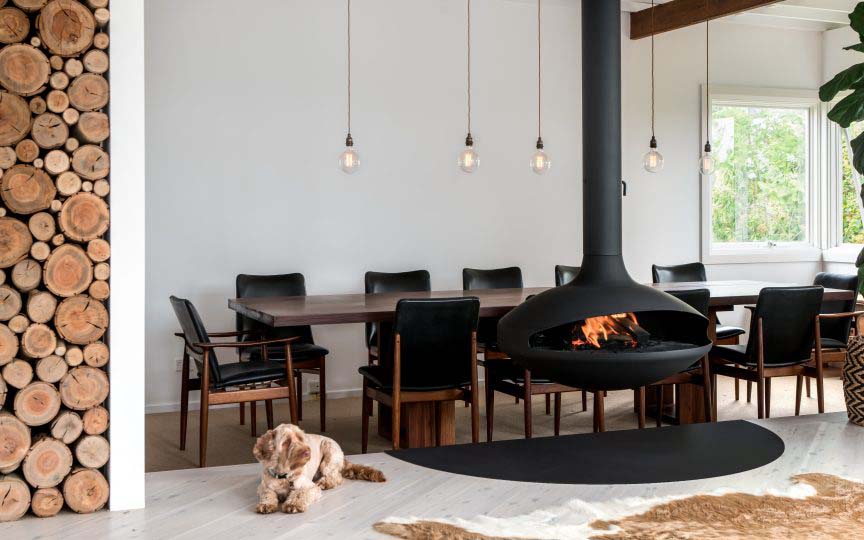 The strong camaraderie among local business owners and suppliers is part of what Chloe enjoys about her role.
"There's a sense that we are not just another nameless customer with everyone from our freight company to our steel suppliers. There have been many times when we would have faced major setbacks if we'd had to rely on companies we didn't have a special relationship with," she says.
Then there's that warm feeling Chloe gets when customers send in photographs sitting around their fire for the first time.
"There's a real family feel with our customers – they're so emotional about this product. It's the one thing on their build they wait for and open like a Christmas present," she says.